Ricky ODonnell
Teaches: Planning, Goals and the next 90 days
16
Modules
41
Sections
90
Minutes
Get this Course for just £25 ( $31 ) &nbsp
was &pound125.00 / $160.00
Get This Course
Buy it Now
Achieve the focus, power and clarity to SMASH your goals
Interactive action planning
Proven strategies for success
Set yourself up to achieve beyond what you thought possible
Create your 90 day business action plan with this interactive training course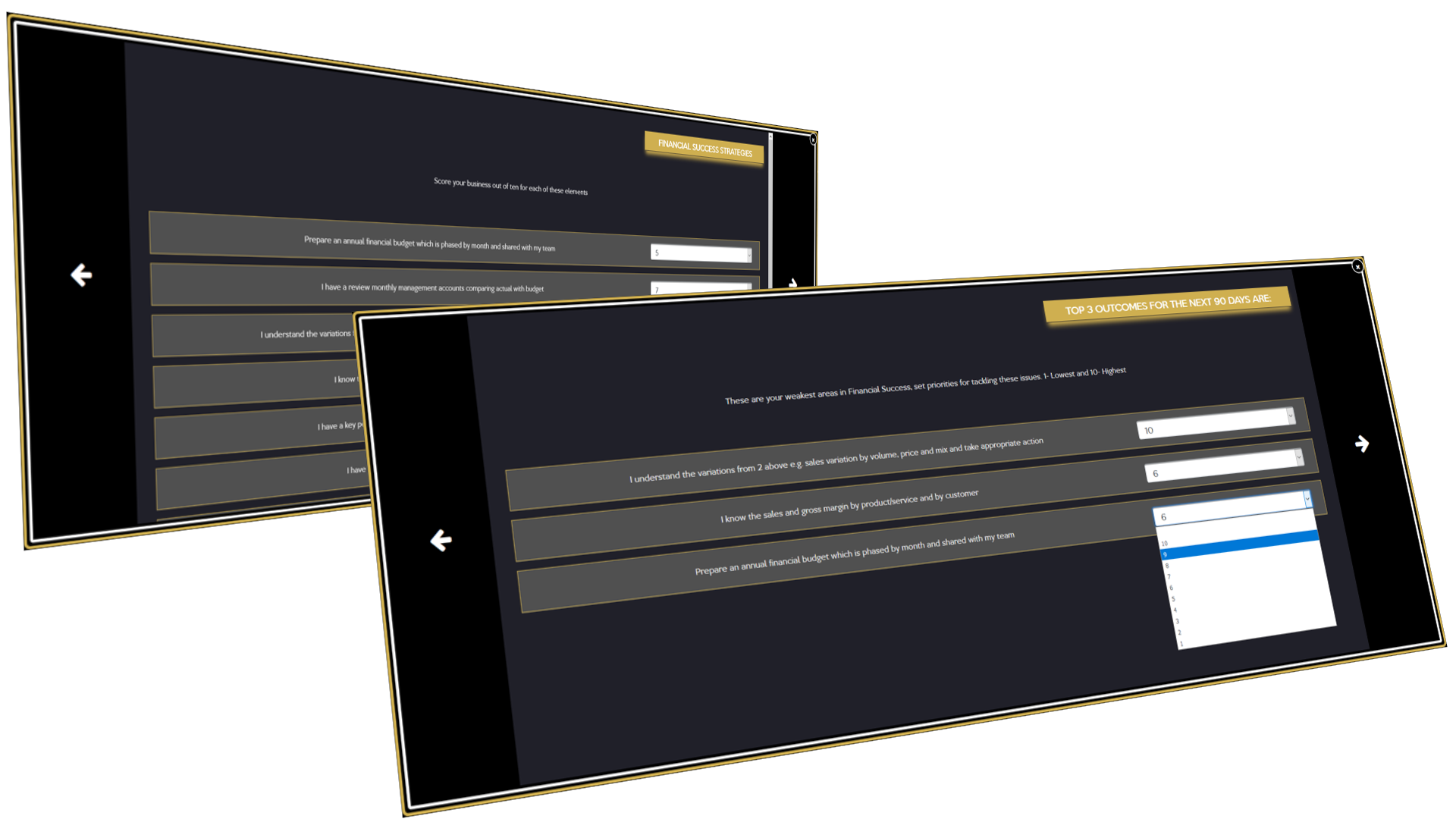 This course packs an explosive punch to get your goals back on track, and ensure you build the wildly successful business you dream of. Get powered up to be more efficient, better focused, learn tried and tested techniques to improve efficiency – in your business, your personal life, and beyond.
Step by step, interactive slides and worksheets will generate your personalised action plan.
If you do what you've always done, you'll get what you've always got. The time to take action and seize the success you deserve is NOW!
Course Content
This course has been designed to help you identify the critical areas of focus in your business, and in how you approach your business, to do this the course covers the following sections of your business.
Your Current Journey
Long Term Outcomes
Building a Business
Financial Success
Time Success
Delivery Success
Destination Success
Sales & Marketing Success
Test & Measure
System Success
Team
Winning Leadership Team
Winning Recruitment Team
What Are Your Outcomes?
Reach for the Stars
Module Scores
This course will also create a downloadable PDF containing your action plan so that you can put it in to practice.
Delivered as part of the SLC Pocket platform you also get access to advanced note taking tools and ideas features, you can take part in a global discussions with other people taking the same course and of course you can add your business card to the B2B networking desk.
Testimonial
This course has been created by Ricky O'Donnell - 18 years in business speaks for itself, but Ricky's customers would like to add a few things:
"If your business is important to you and you are hungry to grow it, speak to Ricky and get involved with the movement" - Eleanor Munro
"In 30 minutes with Ricky we got so much great advice to improve our business it was crazy." - Simon Walter
"In just 3 minutes of talking with Ricky I was able to transform an idea into a sponsorship deal" - Des Taylor
"Ricky and his team are amazing." - Ricky Conaghan
See below for more testimonials, all taken from Ricky's facebook page.