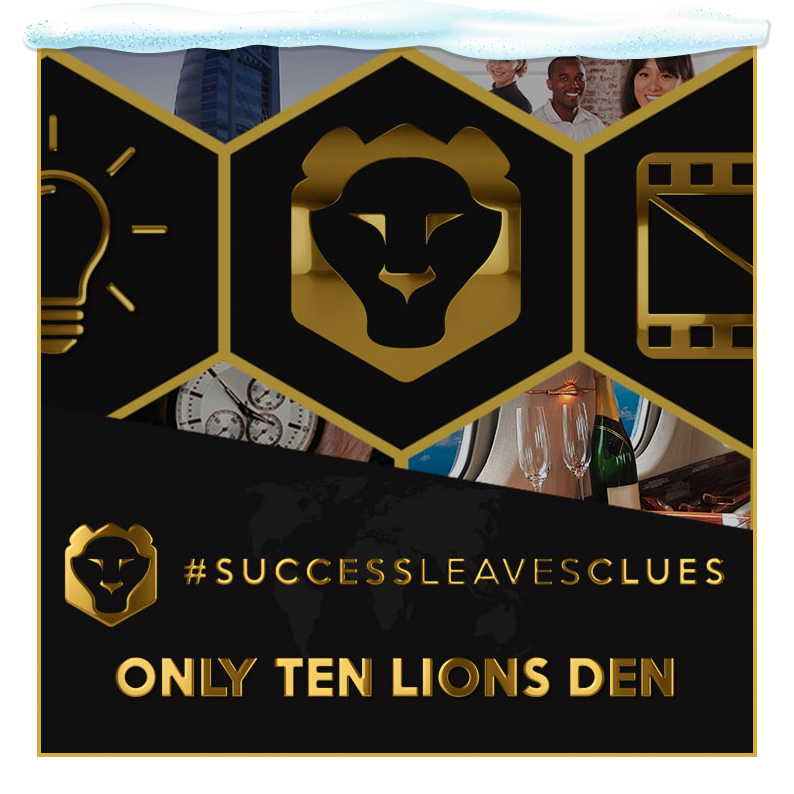 ONLY 10 - LIONS DEN
Intensive 1 days workshop at an exclusive location.
Maximum 10 Spaces
Deep Dive into Your Business
Break away from the Office
Networking Opportunity
Discipline and Focus
Get this SEAT for just £495 ( $654 )
Get This SEAT
Buy it Now
ONLY 10 - THE LIONS DEN
Intensive 1 day exclusive location. Led by #SLC founder and expert CEO Ricky O'Donnell, covering the good, the bad and the downright ugly truths about growing successful businesses.
Learn to create omnipresence, strategies to grow, and how to think BIG and make it REAL!
This is a vital injection of positivity not to be missed.
Covering:
– Personal and business brand
– Business essentials
– Sales & Marketing
– Social media, content streams and strategy
– Harnessing the power of film and digital media
– Leadership and development
– Discipline and Focus

Lunch
Unlimited Tea & Coffee

Locations will vary as there is only up to 10 places the sessions will be intense if you miss the next published date you will be placed on the list for the next event.

This is a first come first serve opportunity and will be limited to 10 places only.

You will gain access to the complete SLCPocket Courses discussed

The Next Dates will be
Monday 11th January - Location TBC